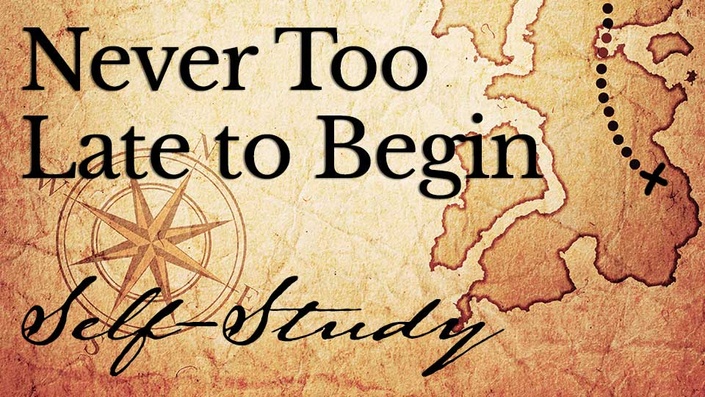 It's Never Too Late to Begin Again Self-Study
Based on the Work of Julia Cameron
Something in your soul has been whispering to you. It's time to write your memoir, return to your painting practice, take a chance on tango.
Sometimes your eyes stray to your bookshelf. You see the The Artist's Way sitting there. Perhaps it's been there since 1985 (mine was). Maybe you started it once or twice, only to abandon it (I did).

Not your fault. You've been raising children, battling a chronic illness, or climbing the corporate ladder. Living and taking care of others. The time was never right.
But now you feel called to embrace your creative passions. And there's truly no better time. Because Julia has written a new version of The Artist's Way specifically for budding creative souls in midlife and beyond!
And what a perfect title. It's Never Too Late To Begin Again: Discovering Creativity and Meaning in Midlife and Beyond. In it, Julia shows readers that midlife can be the most rich, fulfilling, and creative time of our lives.
I've designed this self-study course to guide and inspire your Artist's Way journey.
Each week, you'll receive an email summarizing the chapter that links to further exercises here in THE IMAGINARIUM. Julia Cameron promises that these exercises (taken directly from the book) will help you define and create the life you want as you redefine and recreate yourself.
In addition, you'll begin to establish a creative practice based on Julia's famous tools:
Morning Pages—a form of daily stream-of-consciousness writing. They allow you to express fears, delights, resentments, and joys, which in turn, provide focus and clarity for the coming day.
Artist Dates—weekly outings that encourage fun and spontaneity.
Memoir Writing—an opportunity to reflect on and honor past experience. Julia will guide you through the daunting task of writing an entire memoir, breaking it down into manageable pieces.
Solo Walks—to quell anxiety and clear the mind.
And did I mention it's free as part of your subscription to the Later Bloomer Monthly Newsletter?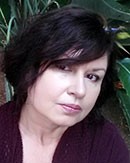 Hello, I'm Debra, proud late bloomer & possessor of many passions. I'll be your guide on this journey.
At 36, I became an archaeologist. At 42, a martial artist. At 46, I married the love of my life. And at age 50, I founded LaterBloomer.com, where I write about fellow late bloomers while plotting my next grand adventure.
I've long wanted to create a place where midlife renaissance artists can learn, dream, plan, and explore. I've decided to call it The Imaginarium for Bohemians and Late Bloomers. I love the magical quality of the word Imaginarium. It perfectly encapsulates what I want midlife to be.
The Never Too Late Study Group will live here, plus these future courses:
Blooming Through Blogging
Life Purpose Greenhouse
Archaeology for Artists and Writers.
You can preview the Never Too Late Self-Study Course below before you decide to join.
Since it's free, you only need to supply your email when asked to enroll so I can send links to the lessons!
Lessons
Welcome to the Never Too Late Self-Study Course
Available in days
days after you enroll
Week 2: Reigniting a Sense of Freedom
Available in days
days after you enroll
Praise for Julia Cameron
"Cameron...stands as living proof that a lifelong quest for expressing one's self can be rewarding...a must-read for all hoping to enhance their creativity in all aspects of life."
—Booklist
"If you have always wanted to pursue a creative dream, have always wanted to play and create with words or paints, this book will gently get you started and help you learn all kinds of paying-attention techniques; and that, after all, is what being an artist is all about. It's about learning to pay attention."
—Anne Lamott
Frequently Asked Questions
Do I need to buy It's Never Too Late to Begin Again ?
You can get by without it. It's mostly about the tools, especially Morning Pages and Memoir Writing. But you'd miss Julia Cameron's magnificent storytelling and a chance to support the work she so generously shares.
Do I need to have read The Artist's Way ?
Not at all! It's Never Too Late expands on The Artist's Way, but it's not a prerequisite.
How Does It Work?
After you enroll, you'll receive an email every Monday for 12 weeks pointing you to the chapter lessons in The Imaginarium. These will summarize and supplement your readings.
Will I be able to interact with other people studying the course?
Absolutely! We have a wonderful Facebook Group that has been active for over a year, sharing insights, Artist's Dates, and general inspiration. You'll receive a link to join after you enroll.